Application and Usage of Iron Ore Briquette Machine:
Iron Ore Briquette Machine is mainly applied to do cold ball pressing of coal powder, coal slime, middings coal, coke powder, coking coal, gold powder and refractory matter. All powder materials that need drawing up will be pressed by the strong pressure briquette machine.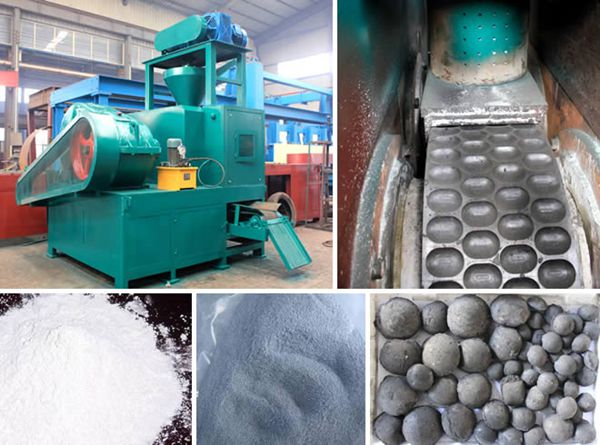 The Performance Characteristics of Iron Ore Briquette Machine:
1. Iron ore briquette machine has simple structure and short technological process.
2. It can produce ball-shaped products with complete shapes and high strength.
3. The steel board of this machine is sprayed with four painting layers that are water-proof, acid proof, pulverization and sun proof. This feature makes the machine durable in use.
Other Products You May Need