Are you looking for?
The Description and Features of Dry Mortar Production Line:
Dry mortar production line is designed for enterprises that have small production scale of special dry mortar. It is a kind of modular production line that can meet the needs of producing multi species mixing (powder) mortar and ordinary mortar in small batch, and it has characteristics of low investment, quick effect, various functions, etc..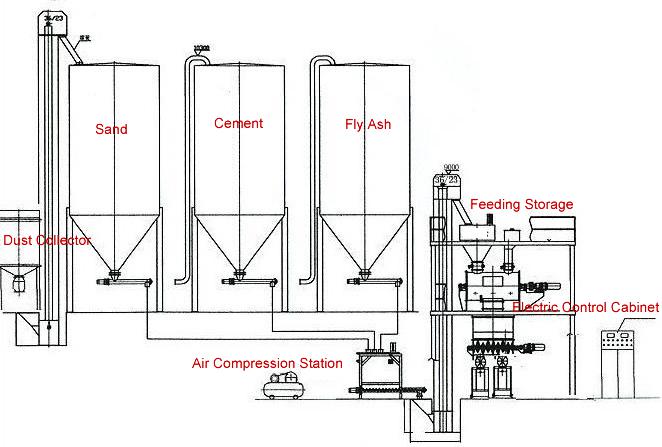 The Components and Function of Dry Mortar Production Line:
The mixed system of dry mortar production line can be equipped with multi axial non-gravity paddle mixer, coulter type mixer or ribbon mixer. Its controlling system adopts microcomputer automatic control or manual control. The production line is equipped with a plurality of dust collectors to ensure the minimum dust pollution during the processing of the equipment. Both the batching and weighing systems of the production line as well as the additives that are taking up minimal proportion of mixed materials can adopt the combination of microcomputer automatic batching and manual feeding. It has flexible formulation changes to meet the various kinds of dry mortar production.