The Handling Materials and Application of Coal Dryer:
Coal dryer can process some materials such as slime, slag, clay, bentonite, limestone, quartz, metal ore, talings and so on, which also can be used in some industries such as coal industry, construction industry, mineral industry, chemical industry.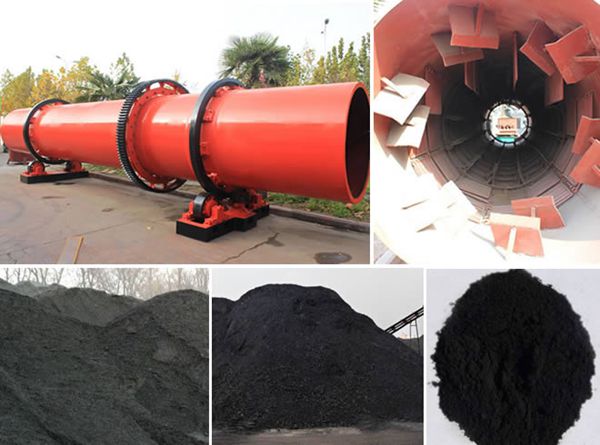 The Advantages and Benefits of Coal Dryer:
1. Coal dryer or sludge dryer has strong anti-overload capability, large quantity management, low fuel consumption, low drying costs;
2. New feeding, discharging devices can prevent phenomenon of clogging in the chamber, and it has the features such as not continuous, not uniform and not-returning material while reducing the load of the exhaust system;
3. Adopt downstream drying, high thermal efficiency.