The Inner Structure and Description of Sawdust Dryer:
Sawdust dryer means to continuously feed wet sawdust powder into dry tubes with screw conveyor, Evaporating wet material moisture in the transmission and spread of high-speed hot air flow in order to get dry powdered or granular product. Sawdust dryer is mainly composed of air heater, air feeder, air drying tube, cyclone separator, blower and other components.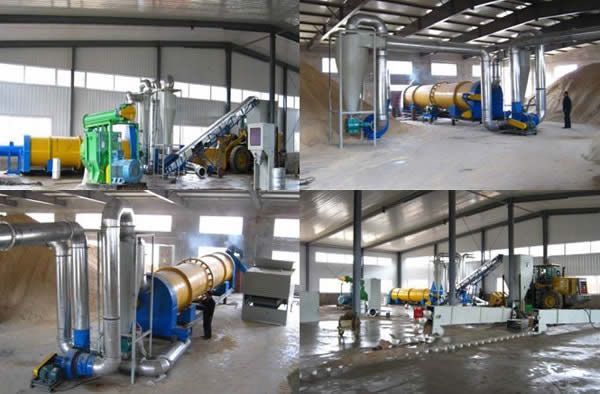 The Advantages and Benefits of Sawdust Dryer:
1. High drying strength, as the material is highly dispersed in the air, total surface area of particle is effective area.
2. Short drying time.
3. Simple structure, covering a small area, easy to construct and maintain.
4. Large capacity, high thermal efficiency.