The Handling Materials and Application of Wood Dryer:
Wood dryer can dry many kinds of materials which contain moisture, such as coal, coal slurry, slag, industrial waste, and clay stone and so on. Wood dryer can also be used in building materials, metallurgy, chemical and cement industry.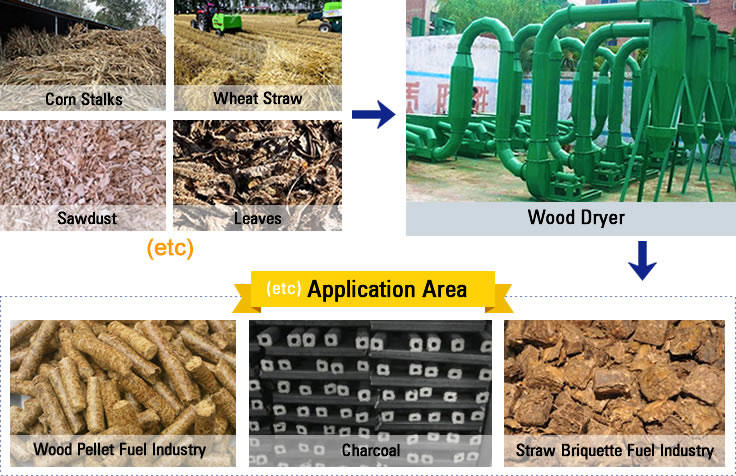 The Inner Structure of Wood Dryer:
The wood dryer is made up of direct or indirect biomass stove, main wood drum body, screw conveyor, cyclones, air-locks, fans and matched pipes which can realize to reduce the moisture from 60%-10%.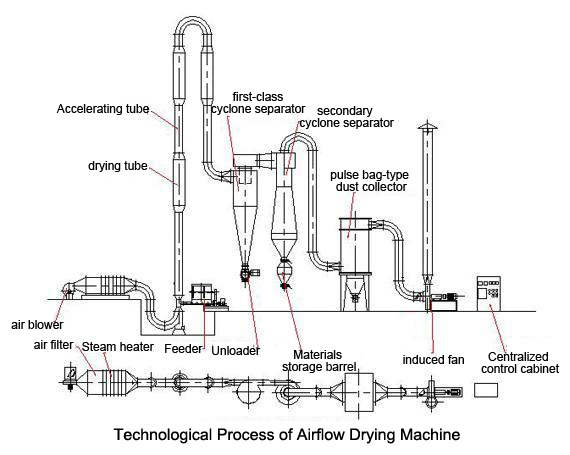 The Performance Characteristics of Wood Dryer:
1. Short drying time.
2. Simple structure, covering a small area, easy to construct and maintain.
3. Large capacity, high thermal efficiency.
4. High drying strength, as the material is highly dispersed in the air, total surface area of particle is effective area.