Are you looking for?
The Description and Function of Scrap Steel Crusher:
Scrap steel crusher is not only improved the capacity and efficiency,but also expanded the range of applications. It is an advanced fine crushing machinery,developed on the basis of absorbing advantages of crusher and fully adopting the theory of impact, shearing, colliding, grinding, etc.

Application of Scrap Steel Crusher
Scrap steel crusher can crush all kinds of waste cans, beverage cans, beer cans, metal bottles, paint bucket, waste of sheet iron, scrap iron,and scrap steel into ball shape granule, thus reducing the transportation cost,and increasing the speed of iron making. When the machine is working, the raw material in the crushing cavity get fully and effectively crushing, it has the futures of large capacity, low energy consumption, high efficiency, evenly final products, low noise, less air pollution.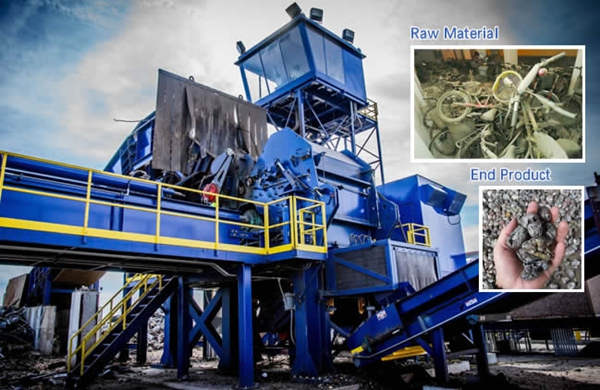 Other Products You May Need