Are you looking for?
The Handling Materials and Description of Spiral Separator:
Spiral separator is one of the gravity concentrators, which separate minerals of different specific gravity according to their relative movement in response to gravity, centrifugal force and other forces in the fluid medium, which can be applicable for those materials such as iron, ilmenite, chromite, tungsten-tin ore, niobium-tantalum ore, gold placer, seashore monazite, rutile and zircon as well as other metallic and non-metallic minerals with adequate difference of specific gravity.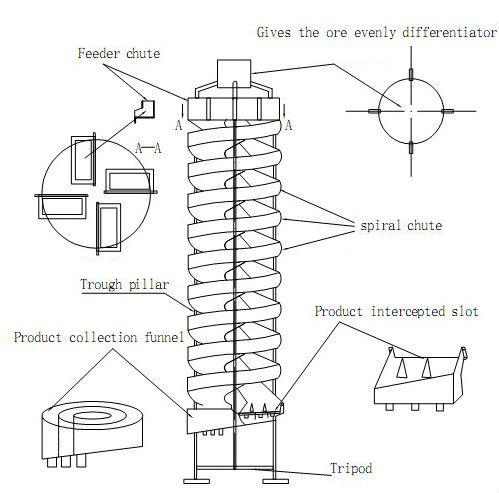 The Inner Structure of Spiral Separator:
Spiral separator is composed of feeding uniform splitter, feeding chute, spiral groove, interception groove, gathering bucket and groove bracket.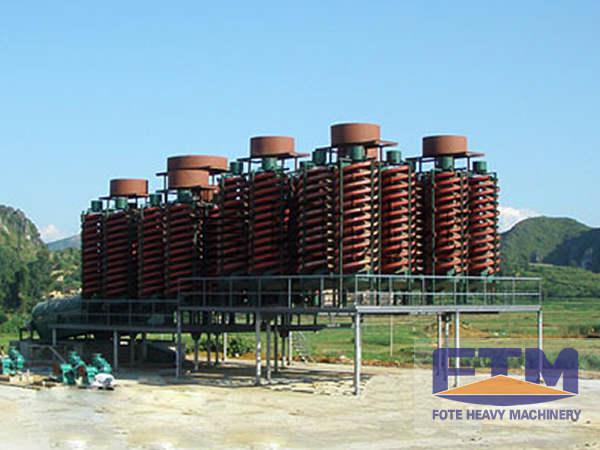 The Advantages and Benefits of Spiral Separator:
1. High recovery ratio, High efficiency beneficiation
2. Small footprint, Without power
3. Low operating cost and long working life
4. Simple installation and easy maintenance
5. Rust and corrosion resistant
Other Products You May Need