Are you looking for?
The Production Introduction to Tracked or Crawler Mobile Crusher
Crawler mobile crushing station is a crushing and screening equipment. It is developed by introducing the technology from world famous mining company and combining the Chinese actual situation. It adopts the hydraulic system driving crawler to make it run smoothly, it can also adapt to various complex operation conditions. This machine is widely used in mineral mining, stone mining, highway, railway, and bridge construction, waste treatment for urban construction and other fields.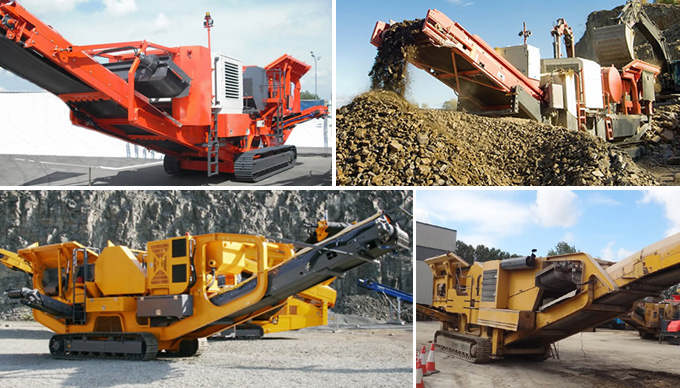 The Main Working Features of Tracked or Crawler Mobile Crusher
1. The chassis adopts steel ship structure with high strength and it is highly adaptable to different working sites.
2. The high-power walking motor is powerful, safe and reliable.
3. The well-known brand motor achieves the good performance of power system, with features of low noise and energy saving, etc.
4. According to different customers' requirement, we can provide the different crushing and screening equipment and combined type optimum design, and we fully guarantee the quality.
5. The generator set can be equipped, in order to work normally under complex situations, such as the situation of no power or sudden power off, ensuring continuous operation and reducing unnecessary loss.
Other Products You May Need