Are you looking for?
The Handling Materials and Applications of Mobile Screening Plant:
Handling Materials of mobile screening plant are pebble, calcite, granite, quartz, concrete, dolomite, bluestone, iron ore, limestone, iron ore, coal gangue, construction waste, ferrosilicon, basalt, sandstone, rocks, ore, glass, cement clinker and some metal. Mobile screening plant can be widely used in mining, coal, garbage and construction waste recycling, earthwork, urban infrastructure, roads or construction sites and other various operations.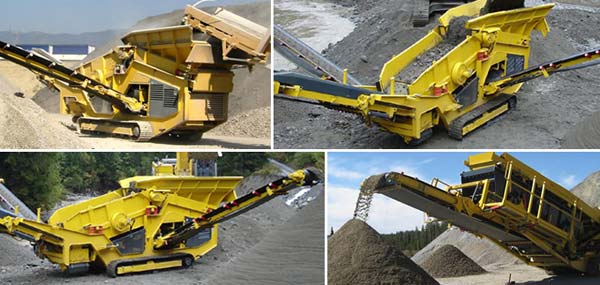 The Flowchart or Working Process of Mobile Screening Plant:
After combining with mobile crusher and setting up a movable production flow, the vibrator of vibrating screen will produce shock excitation, making the stone materials discharged from the crusher equipment, and the stone materials reaching the granularity requirement will go through the screen holes and fall freely, and the stone materials that do not conform to the requirement will be returned by belt conveyor to the crushing machine to be crushed again until become qualified. According to the difference of screen equipment, the stone materials will have linear or circular motion on the screen net.
Other Products You May Need