Are you looking for?
The Advantages and Usage of Mobile Crusher:
Mobile crusher has advantages such as flexible operation and maneuverability on the processing of construction waste, which can be used to crush those materials on the job sites without transporting those materials far away from workshops, so it can greatly decrease the transportation cost.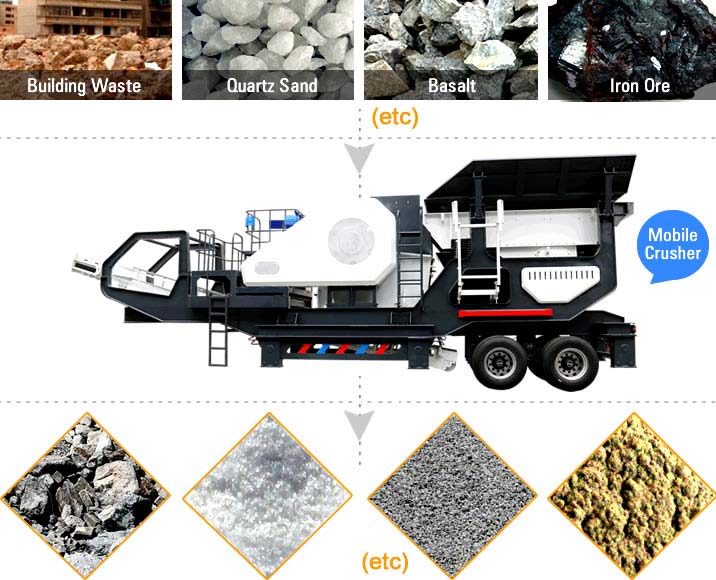 The Main Working Features of Mobile Crusher
1. Optimization design of ship form frame structure, the low vehicle chassis, compact and reasonable structure, modular assembly structure, small turning radius and convenient transportation.
2. Folding type feeding bin, hydraulic support guard board, easy and reliable operation.
3. The control cabinet equips with the advanced words touch control screen, PLC control system, ensuring the functions of starting, process adjustment, misoperation tip and protection, electrical control operation, fault and safety tip.
4. The feeder can presort fines, automatic design for silo door, controlling the direction of dividing material.
5. The angle of conveyor is adjustable, and the conveyor can be turned and folded, extending operation conditions, easy for transportation.
6. Adopt stream-line design for vehicle structure, compact and reasonable mechanics optimization structure.
7. Hydraulically rise and fall, easy and flexible for operation.
8. According to customers' requirements, we can produce any combined and on-standard mobile crushing plant.