Are you looking for?
The Production Introduction to Mobile Jaw Crusher:
The design concept of wheel mobile jaw crusher eliminates working barrier caused by breaking sites, heterogeneous environment, complex basic configuration and logistics, so it is efficient and low-cost equipment for project operations.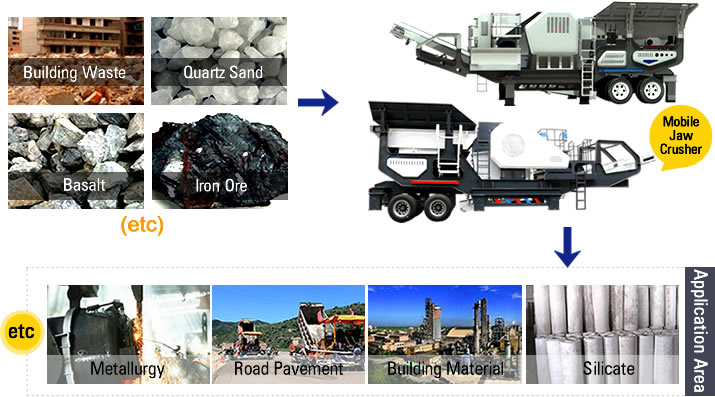 Advantages and Benefits of Wheel Mobile Jaw Crusher:
1. Ship-shape steel structure design, low vehicle chassis, compact structure, modular assembly structure, small turning radius, easy to transport.
2. Folding feeding silo, hydraulic support retaining plate, easy to operate and reliable operation.
3. The control cabinet can be equipped with an advanced touch control panel and PCL control system, to realize the prompt function of startup, process adjustment and misuse, and protection, electrical control operations, failures and safety, and other functions.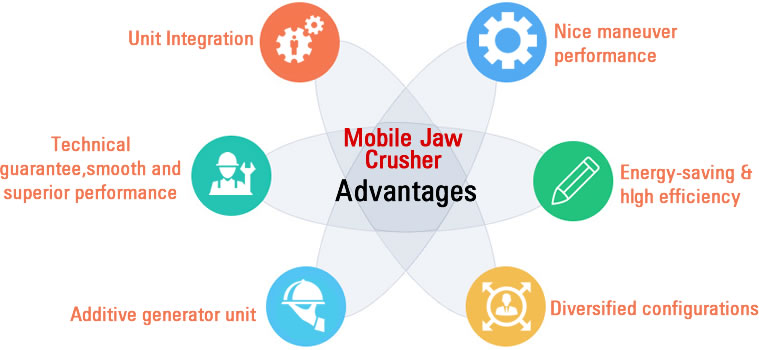 Other Products You May Need