Are you looking for?
The Product Introduction to Mobile Crushing and Screening Plant
1. Unit integration: superior performance of complete set, reasonable and compact configuration, low requirements to working site.
2. Nice maneuver performance: compact structure for whole set, short turning radius, easy to go in and out of the working site.
3. Energy-saving and high efficiency: this kind of machine is able to get into the raw materials' site to work directly, for which transportation of raw material can be omitted, therefore, the transport cost for raw material can be saved.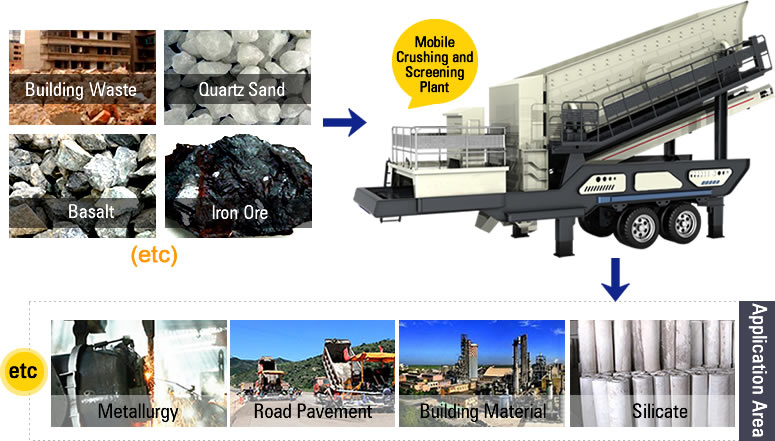 4. Diversified configurations: various identified unit configurations, either single-unit operation or multi-unit operation will be provided according to different requests from customers combined to the site condition. Thereby, realize single-unit crushing, multi-unit grading crushing and screening.
5. Additive generator unit: mobile can be configured with generator unit in case the normal working under electroless or power outage so as to ensure continuous working and production.
6. Technical guarantee, smooth and superior performance--nearly 30-year mining equipment technology and experience create the HX series mobile crusher with simple, reasonable and compact structure. Multi strict factory inspections guarantee the superior quality of each machine.
Other Products You May Need