Are you looking for?
The Major Equipment and Advantages of Mobile VSI Crusher:
Mobile vsi crusher is equipped with high-performance impact crusher (sand maker), vehicular feeder and high-strength vibrating screen, with advantages of high flexibility and adaptability, low material transportation expense, flexible combination, light weight, etc. Therefore, it can bring you unexpected results in coarse crushing, fine crushing and sand making process.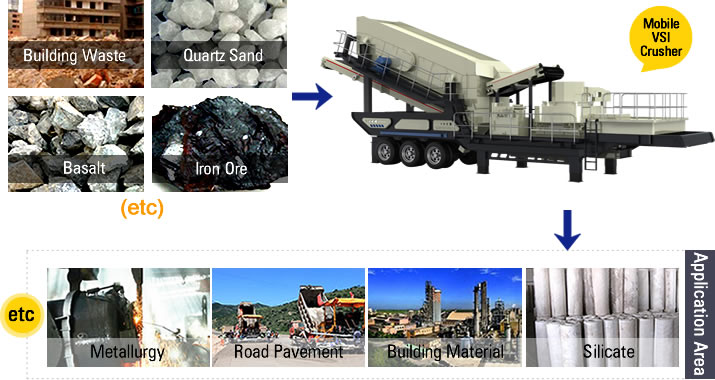 The Performance Characteristics of Mobile VSI Crusher:
1. Strong mobility. Wheel mobile vsi crusher has short length, and different crushing equipment are installed on a separate removable chassis, and it has short wheelbase and small turning radius, so it can be driven flexibly on ordinary roads of crushing plant.
2. Low material transportation expense. Mobile VSI crusher can process material on site, without having to move out of the scene, so it can greatly reduce the materials' transportation expense.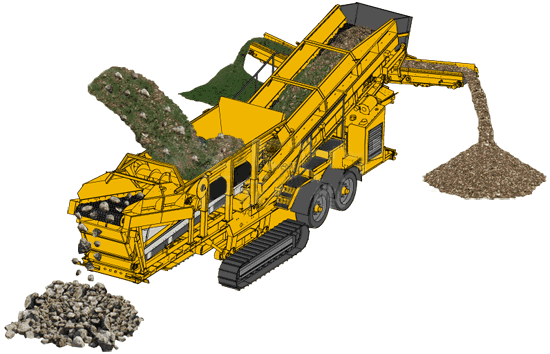 Other Products You May Need