As we all know, with the development of economy, the application range of crushing equipment is becoming increasingly wide. However, the application of coal in China, a country with abundant coal resource, is very wide. Thus, the coal crushing equipment has developed constantly. As a professional manufacturer of coal crushing equipment and stone crushing equipment, Fote excels in the production of a variety of crushing machines used to break coal. Next, these coal crushing machines are introduced to you briefly.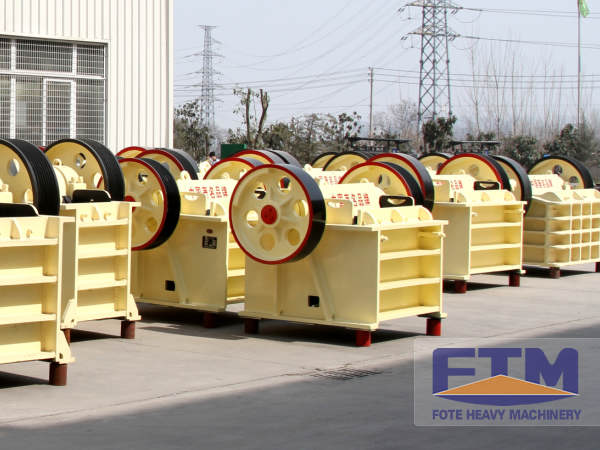 The jaw crusher is a common used coal crushing machine in the transport process of coal. According to our experience, the jaw crusher is applied to process waste lignite.
With the large-scale coal enterprises' much attention to the crushing machine's productivity, quality, maintenance, and the long-term cost and benefit, the vertical shaft impact crusher is an ideal coal breaking machine because it has the big impact force to break the material.
The hammer crusher with its unique working principle and impact force is widely used to process coal. The single-stage hammer crusher can be used to crush the material whose size is 1100mm. The coal hammer crusher is applied to process the medium-hard and slightly corrosive material, the compression strength of which is below 100Mpa and the humidity of which is less than15%.
The mobile crusher is used in coal processing plants. The downtime can be decreased, to the largest extent, with the crawler mobile crusher made by Fote. Besides, it can both transport and crush coal, which can greatly lower the cost in use. The mobile crusher has been very appreciated by many large-scale coal enterprises because it can meet their requirement in high volume and high-efficiency coal process.