There is a reasonable collocation of the production line in a sand factory. The sand washing process will be introduced to you by Fote. The material is sent into the stock bin by the forklift or the belt conveyor. Then, the material is sent into the vibrating screen to be screened with the belt conveyor at the bottom of the stock bin. The material will be separated into gravel and sand with the vibrating screen. The screened stone is washed and screened by the stone washing machine at the same time.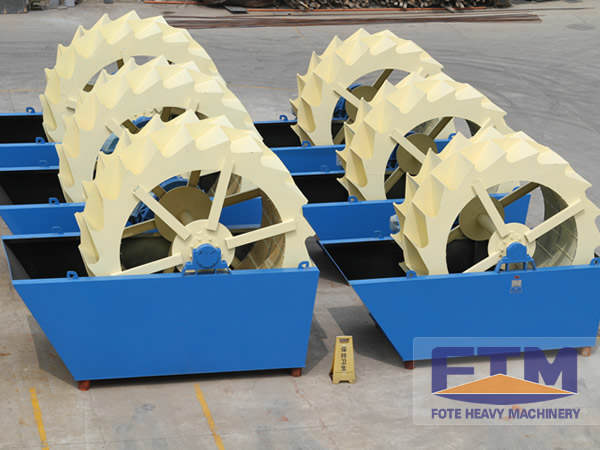 The screened and washed stone is discharged from the outlet of the stone washing machine. Finally, the final product is sent to the gravel stock. With the sand washing machine, the sand with mud will be consistently washed, stirred, rubbed, and worn, which can make the separation of sand and mud. The washed sand can be finally discharged from the outlet of the sand washer. Then, the clean sand will be transported by the conveyor to be stored. The sewage will be discharged along the sewer while some water can be deposited at the setting pond to be reused.
The sand maker is a kind of advanced sand making equipment widely used to crush and grind metal and non-metal, cement, refractory material, glass material, building aggregate, artificial sand, and various metallurgical slag. It is more superior than the crushing machines of other types because it has the hydraulic crushing device and the protection device, which can process a variety of metallurgical slag, building sand, gravel, and so on.
There is some notice of the sand making machine in use. Firstly, before the normal operation of the sand making machine, the pole of the electric motor must be checked and there should be safety protection measure for fear of the irreparable damage caused by the aging of the pole of the electric motor. Secondly, the ore should be checked to see whether it can be processed by the machine with a certain feeding size.