1. The total volume of a BF flotation cell can be determined by the mineral processing tests or similar practices of some mineral processing plants. The total volume should not be too small for fear of short circuit.
2. It should be forbidden that the big block of stone or other things are falling into the flotation cell. If so, the impellers may get stuck, which will affect the normal production.
3. It is allowed that ore is feeding into the machine firstly. When the ore pulp has overwhelmed the impellers, the machine can be started, for fear that some ore may spill out of the machine.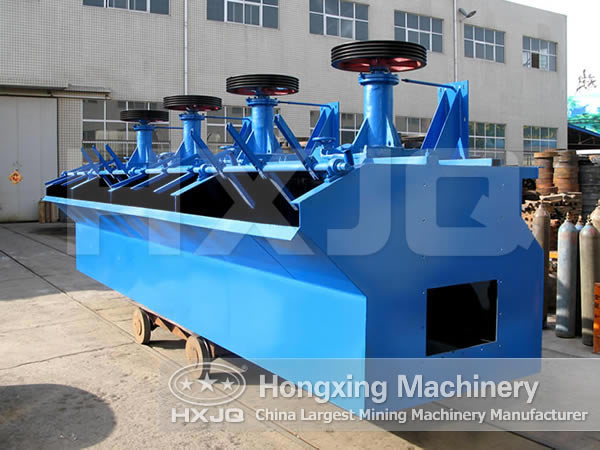 4. The machine can be stopped only when the feeding ore process has been completely stopped. It is unnecessary to discharge ore when the machine is stopped.
5. In the production process, according to different requirements, the ore discharging part can be adjusted by the motor or manually with the valve, which can guarantee the necessary liquid level of the ore pulp.
6. The air suction intensity can be adjusted by the suction valve, according to different ore properties and requirements in operation.
7. In the production process, the temperature of the bearings of the motor should be examined. Each lubricating point should be lubricated regularly. It should be guarantee that the flotation cell is in the normal operation and civilized production.
8. The operation condition of the main bearing should be examined regularly. It should be cleaned once a year and some yellow grease should be added into it. The machine should be examined and fixed regularly. Besides, the worn parts should be replaced regularly.
If you have any relative questions, please consult with us, Fote Heavy Machinery.