Most of the powder grinding machinery industries can not meet the requirement of a economic scale, which have only reached a low level, which means the production of a single set of the machine at a time, the small-batch production, and the bad quality of the products. In the future, in the powder grinding machinery market, a new competition structure will appear, which is of collectivization, large-scale, and of high technology.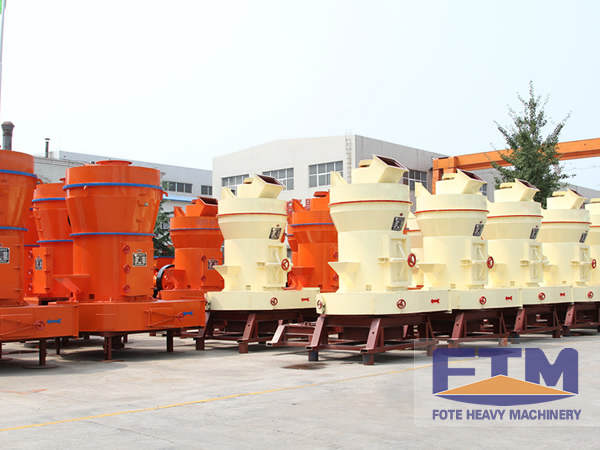 In recent years, throughout the powder grinding machinery market in our country, because of the annual increase of the imported machinery, the decrease of the production, the unbalanced whole operation, and the decrease of the profit, and the increase of the loss, the comprehensive economic benefit is generally low. Especially with the implement of the market economy, township enterprises and individual enterprises have developed fast. Even lots of the small plants without the production capacity of the machinery in chemical engineering produce machines at random, which makes the supply of the machines of bad quality exceed the demand. These small plants try to increase the price and compete with others, which will lead to the annual increase of the price and the cost of the product and to the decrease of the profit for the enterprise, which will cause a great economic loss.
According to the report on China plastic machinery manufacture market analysis and the research of its development prospect in 2012-2016, recently, among the domestic professional manufacturers of chemical engineering machinery, in fact, there is no one with a superior brand. They haven't had the great influence in the market and they do not have the strong ability to resist risk in the market. Nowadays, the market competition is actually the competition of the brand, quality, price, service, and reputation. Therefore, the powder grinding machinery enterprises should cooperate with the famous international machinery companies to introduce their advanced techniques and management mode. With the actual situation in our country, we should quickly adjust the product structure and develop the powder grinding machinery with high utility, high technique, and corrosion resistance. We try to develop the big-scale economy with mass production and adopt the modern marketing strategies, which is very important for the development of the domestic market and for the sustainable development of the powder grinding machinery in our country.