Due to the limitation in the exploitation of natural sand, artificial sand is often used in recent industry and construction. However, the most concerned thing for a client to select a sand production line is the investment cost of it. Next, we, Fote Heavy Machinery, will make an analysis of it from some aspects.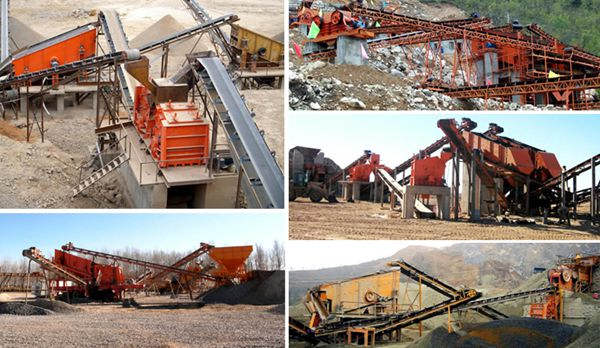 1. Production Line Process
There are two kinds of sand production processes. One is the dry-type sand production process while the other is the wet-type sand production line. There is much dust in the dry-type production process. It has to conduct the sealing-type production. Besides, in this process, the content of stone powder is often out of limits. Therefore, the upfront construction cost is quite much.
The wet-type production process should be in the places where there is abundant water resource. But, this kind of production process may cause the waste of water resource. Besides, in the process, some stone powder is washed away from the artificial sand, which is a kind of waste of mineral resource.
2. Necessary Equipment in the Production Line
The sand production line consists of three segments, including the crushing process, sand making process, and the sand washing process. There are a variety of machines used in each process. For example, in the crushing process, some crushing equipment can be used, such as the jaw crusher, impact crusher, cone crusher, and so on. There are many sand making equipment, such as the new-type sand making machine, TK sand maker, VSI sand maker. The bucket wheel sand washer and the spiral sand washer can be used as the sand washing equipment. Because of the different selected equipment, the investment costs will be different.
3. Users' Requirement in the Production
In general, clients select and purchase the equipment according to the output, the feeding size, and the discharging size. For example, the new-type sand making machine and the TK sand maker and the VSI sand maker are different in feeding size and discharging size. At this time, the equipment should be selected according to the user's requirement. Certainly, the prices are different with different selected machines.
4. Actual Operation Condition
The strength and hardness of the materials should be noticed. Some hard rocks like granite may wear the equipment a lot in the sand production process. The replacement period of the parts of the equipment used to process hard rock is shorter so that its investment is relatively much more.