The compound crusher is one of the common machines in the crushing production line and the sand production line.
The compound crusher is a kind of fine crusher without grate bars and it can be adjusted, which can be widely used in the fine crushing operation of raw material and clinker in cement plants. Meanwhile, it can also be used in the fine crushing operation of the materials of medium hardness, such as dolomite, flint clay, serpentine, slag, coal refuses, phosphate ore, and so on. It can especially be used to artificially make sand of hard limestone, dolomite, granite, and basalt and in the crushing process of the stone material used for the highway pavement.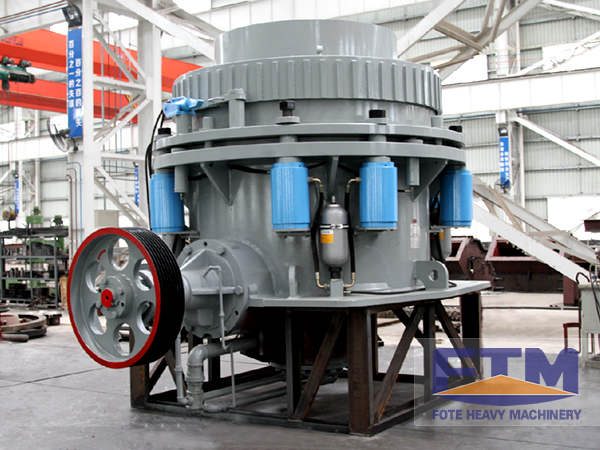 The compound crusher, made of Fote, is of high crushing ratio. The particle size of the finished products can be adjusted without the influence of the abrasion of the hammerheads and the lining plates. Because of no sieve bars of this machine, it is not easy for the compound crusher to get stuck by the materials with high moisture and lot of mud. It has an elastic mediation device. With it, the unbreakable matters can be discharged automatically, which can not damage the equipment. The bearings are set horizontally, which are of long service life and can make the machine crush the materials of high temperature like cement clinker. The rotor of the compound crusher is of a unique structure. The rotor is hardly worn when the materials are being crushed by the machine. There is the screw rod or the hydraulic open device in the back cavity, therefore, the quick-wear parts can be replaced easily without opening the main equipment.
There are many other advantages of the compound crusher. It is of simple and reasonable structure and low operation cost. It adopts the principle that stone hits stone. It is of less abrasion, high crushing ratio, and of energy conservation. It has the fine crushing and coarse grinding functions. The working noise of it is lower than 75db. There is less dust pollution of it. The shape of the finished products of it is cubic. Besides, it is convenient for maintenance.