1. Inside the sawdust dryer, the particle size and the moisture of the material can be controlled according to the requirement of the client. While the sawdust is being dried, the moisture of the product can be below 8% and its particle size can be controlled below 8mm.
2. The dust collecting device of the sawdust dryer can supply heat, dry the material, and can collect dust. In the operation process, it is mechanical and automatic, which can meet the demand in environmental protection.
3. The sawdust dryer is equipped with the high-temperature flue gas furnace, which can burn quickly and supply sufficient heat. Its thermal efficiency is high and the coal consumption is low.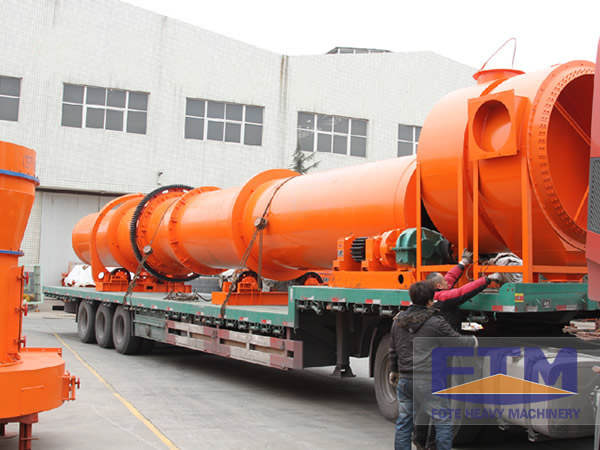 Next is our Maintenance Manual, which should be read seriously so that the service life of the sawdust dryer can be prolonged:
1. It should be noticed and checked whether the joint of each device of the sawdust dryer is loose. Under the condition that the sawdust and all the valve ports are dry, the availability of each bearing and sealing element and their positions should be examined.
2. It should be checked whether the voltage and the power meter are normal. If there are some problems of them, they should be dealt with immediately. Then, in turn, the air blower and the ventilator are turned on. Then, the heating switch should be turned on to preheat the machine.
3. In the normal operation, the sawdust dryer should be examined regularly and its technical parameters in the operation should be recorded.
4. At the end of the operation of the sawdust drying equipment, the heating device should be turned off firstly then the gas engine will stop running. When the temperature at the inlet is less than 100℃, the air blower and the ventilator can be stopped. Then, the filter should be turned off. Finally, the main power can be cut off, which means the operation has been finished.
5. In an emergency, the equipment should be stopped immediately. If there is a sudden blackout, the heat source should be cut off in time.