The jaw crusher and the impact crusher are the mostly used crushing equipment in ore processing plants recently. Although both of them can be used to crush ore, there are some differences of them in structure, crushing method, application range, and so on. Next, we will briefly introduce the differences between these two kinds of crushing machines to you in order to help clients select and purchase the crushing equipment in the right way.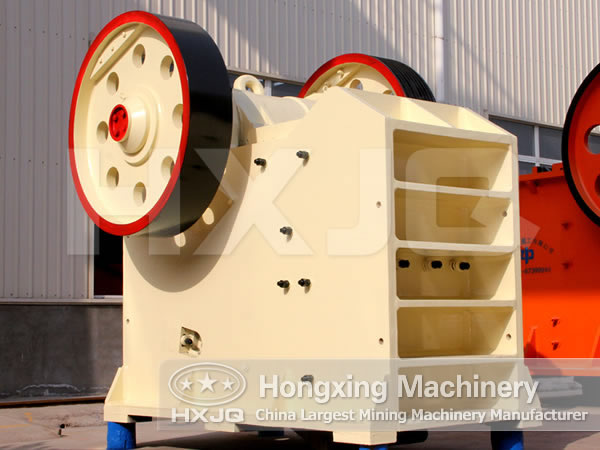 1. The Differences in Structure
The jaw crusher consists of the rack, transmission system, adjustment device, protection device, operation system, and so on. The impact crusher consists of the impact plate, pull rod, main shaft, board hammer, rotor, the front impact rack, and the back impact rack, and so on.
2. The Differences in Crushing Method
The jaw crusher's crushing method is that the movable jaw plate and the fixed jaw plate press each other to crush the material. Its working principle is pressing the material to crush and hit it. It has some advantages, such as big crushing ratio, and high productivity. However, the impact crusher's crushing method is that the material hits the impact plate and the materials hit each other to make the material be crushed, which is successive.
3. The Differences in Application Range
The jaw crusher is applied to crush the material whose compression strength is less than 320MPa while the impact crusher is applied to crush the one whose compression strength is less than 350MPa, which is generally used to conduct the secondary and fine crushing processes.
Due to these differences of them, users should select the crushing equipment, which can meet their own production situation, according to the property of the material, the property of the crusher, the quality, the price, and other elements, in order to maximize the efficiency of the production and to increase the economic benefits. If you don't know how to select crushers, you can call us for help. We will help you purchase the most suitable crushing equipment to meet your satisfaction.
As a professional manufacturer of jaw crusher and impact crusher, we, Fote Heavy Machinery, produce the equipment, which has reliable property and is cost-effective. Besides, we have the first-class service. Welcome the users who want to purchase our machines to call us at +86-371-69606666.