There are lots of features of the sand washing machine, made by Fote Heavy Machinery, which are as follows:
1. In the traditional wet-type artificial sand processing method, the spiral sand washer is adopted to wash sludge and for dehydration. The loss of the fine sand inside the artificial sand can hardly ever be controlled. However, by adopting the fine sand recycling system can the loss amount of the fine sand be reduced, which can be controlled within 5%-10%, which can deal with some tough problems, including the over high fineness modulus of the finished product in the artificial aggregate processing system and the too little amount of the stone powder.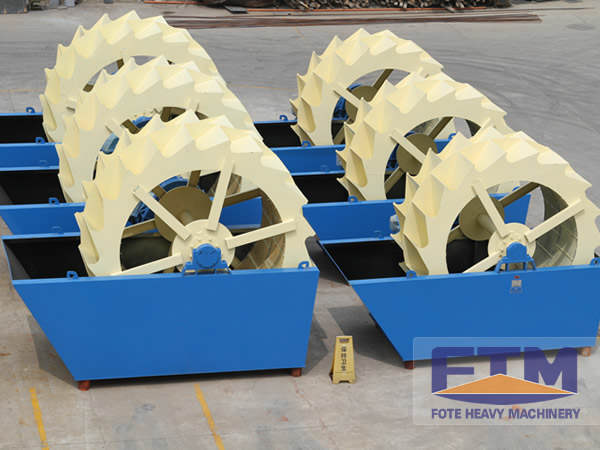 2. The service life of the polyurethane sieve of the vibrating screen is much longer than that of the sieves of other types. Besides, this kind of sieve does not get stuck.
3. The brigade inverter is internally lined with polyurethane, which can prolong the service life of the whole device and can successfully finish the tasks, including the slurry concentration and the liquid clarification.
4. In the total recyclable emission amount, the amount of the fine particles accounts for up to 85%. Thus, the sand washing machine has the incomparable techniques and advantages that other machines do not have.
5. The fine particle can be recycled completely with the sand washing machine, which can increase the workload about the setting pond. Besides, the disposal cost of the setting pond can be reduced.
6. The stacking time of the fine material can be reduced. It can be transported directly to the market.
7. Different solutions can be designed according to the different requirements of our clients.