The Description and Application of Ceramic Balls:
Ceramic balls can be the grinding body of ball mill, pot mill, vibrating mill and other fine grinding equipment because of its high strength, high hardness, high wear resistance, heavy, small size, high temperature, corrosion, pollution and other outstanding features, which can be widely used in different types of ceramic, enamel, glass, chemical plants, etc. thick hard material finishing and processing.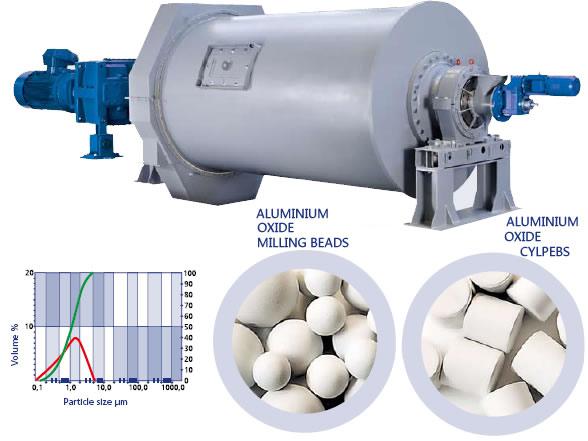 The Performance Characteristics of Ceramic Balls:
1. This product is mainly composed of high quality aluminum, which has no effect on the quality of those materials being ground.
2. This product takes rolling and isostatic pressing technology, which can greatly improve grinding efficiency, reduce grinding time, save energy, reduce costs, effectively increasing the effective volume of the ball mill, and thereby increasing the amount of abrasive material.
3. The product is low wear, which can greatly extend the life of the grinding bodies.
4. The product whiteness will not affect the color of the grinding material.
The Advantages and Benefits of Ceramic Balls:
1. High density and hardness, improving markedly grinding efficiency and saving electricity by 30-40%.
2. Excellent wear resistance insures the high purity of the milled powders.
3. Reducing the thickness of ball mill, increasing usable cubage and improving mill capacity.
Other Products You May Need