Description and Advantages of Classifier:
Classifier is widely used in the concentrator and make up a closed-loop with ball mill. Ore spiral classifier can also be used to grade ore and fine mud in gravity concentrator, and used for desliming, dehydration and etc. in washing operation. This classifier has the following features, simple structure, reliable performance, easily operation, and etc.

Main Features and Function of Classifier:
1. Classifier can be very convenient to control the content of sand powder and to meet users' requirements.
2. Spiral classifier has advanced technology, simple process, particularly suitable for large and medium-sized sand making production line.
3. The content of powder with size of 0.00--0.75mm is between 2%-15%, and can be adjusted.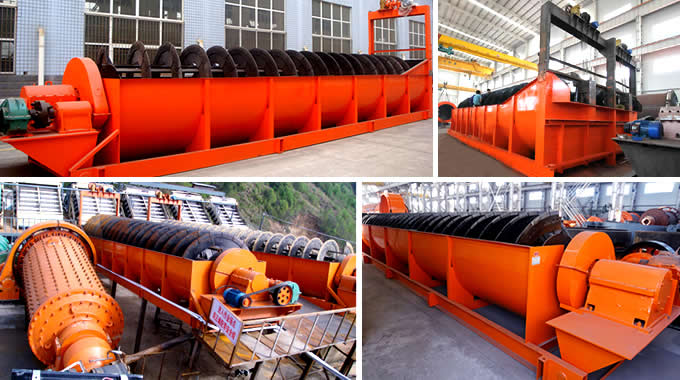 Other Products You May Need