The Description and Function of Disk Feeder:
Disk feeder is feeding set to feed materials whose size is not more than 20mm. Disk feeder includes a dynamic device, the body, measurement with belt conveyor, and metering mechanism. Belt conveyor and feeder share a same dynamic device. The electromagnetic clutch of this dynamic device can switch, turn on and of the feeder.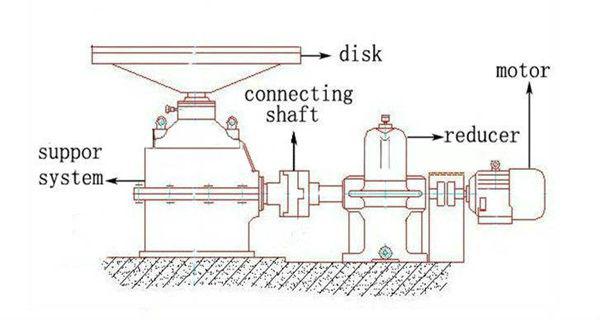 The Advantages and Benefits of Disk Feeder:
1. Simple structure, reliable operation and convenient installation.
2. There is a constant filling fluid coupling, which make machine overload.
3. Light weight, little volume, reliable performance, long serving life and convenient maintenance.
Other Products You May Need