The Productin Introduction to Flotation Machine
Flotation machine is used for extracting of metals like gold, argent, iron, lead, zinc, molybdenum, nickel and aluminum. It is also suitable for extracting of ferrous metal metals and non-metals.
The impellers are driven through V-belt transmission, which brings the centrifugal effect to form the negative pressure. To adjust the height of flash-board is to control the liquid level and to make the useful froth scraped by loam board.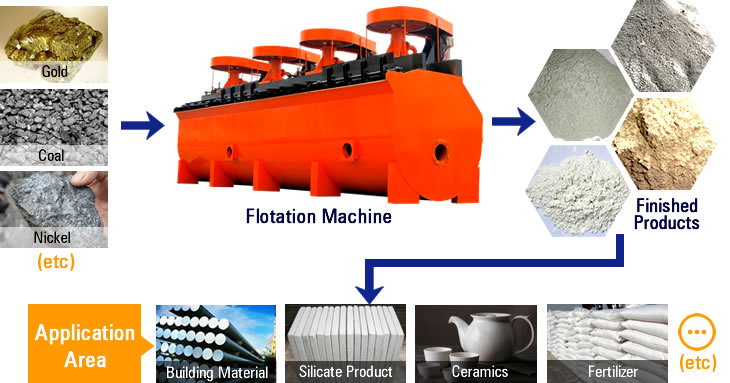 The Usage and Application of Flotation Machine
To check the bolts before starting the machine and to use hand instead of impellers to prevent the sediment from adding the burden of electromotor. To adjust the height of strobe carefully to keep the stabilization of liquid level and scrape the mineralized froth to the launder. The impellers and stators should have a distance and should be changed when they are worm. The bearing in the pump should be maintained every three months.
Easy wear parts: impellers and stators.
Other Products You May Need