The Production Introduction to Shaking Table
Shaking table is one gravity ore dressing equipment for separating the fine particles such as tin, tungsten, gold and silver, lead, zinc, tantalum, niobium, iron, manganese, titanium and iron and so on.
Shaking table is combining the advanced ore dressing technology of the home and abroad, which owns the higher integration level, better separating efficiency, easy to operate and install, and this machine can get the final concentrate and final tailing just one time. It owns the better performance characteristics by comparing with those traditional craftsmanship.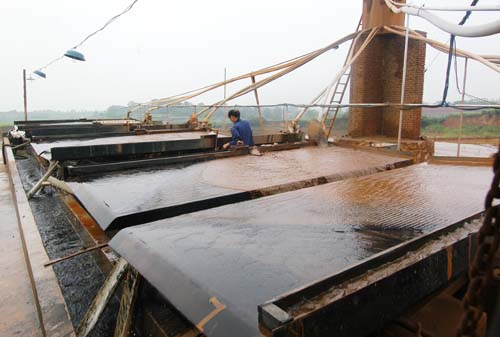 The Advantages of Our Shaking Table:
Owing to years of experience in the industry, we offer an exceptional range of shaking table that using quality assured raw components and advanced technologies. They have high tensile strength and ensure 2000 moulds of production per shift.
Other Products You May Need