The Production Introduction to Spiral Chute
Spiral chute is one new type equipment on the basis of introducing the advantages of ore dressing machine, shaking table, and eccentric ore dressing machine, which is the best equipment for mining, ore dressing.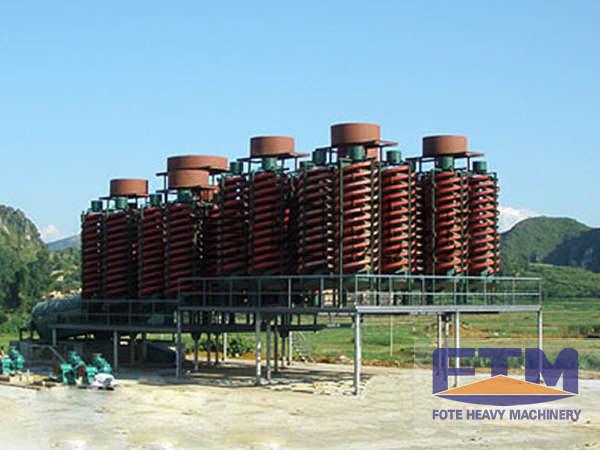 The Function and Features of Spiral Chute
Spiral chute is applied in separating the materials whose granularity is between 0.3-0.02mm such as iron ore, ilmenite, chromite, pyrite, zircon, rutile, monazite, phosphorite, tungsten, tin, tantalum, niobium. Sprial chute has the following features such as stable separation process, easy to control, higher integration, higher recycled ratio, smaller occupation, less water consumption, simple structure, easy to install and to operate, lower investment cost.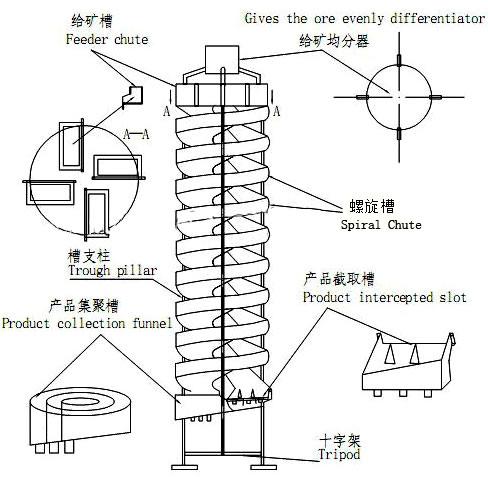 Other Products You May Need