Are you looking for?
The Main Types and Usage of Electromagnetic Vibrating Feeder:
Electromagnetic vibrating feeder is used to feed the material evenly or quantitatively into the material equipment from storage silo or other storage devices. It is the essential equipment for the following process, and it can be divided into open type and closed type. According to install type, it can be classified into suspension type and table model, which is used for diffuse medium.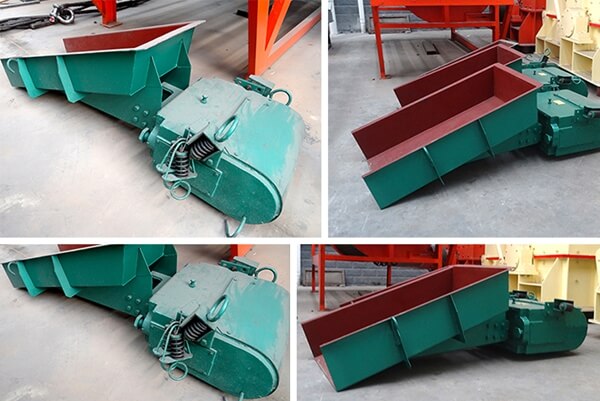 The Performance Characteristics of Electromagnetic Vibrating Feeder:
According to the performance demand of devices, the configuration design should decrease the pressure of material to cell body, and the flow speed of material is controlled by 6-18m/min. As for feeder for large amount of material, the bottom of discharging bin should be equipped with enough high ore block board. In order not to influence the performance of feeding machine, the ore block board should not fix with the cell body, thus the materials can be discharged smoothly.
Other Products You May Need