Are you looking for?
The Production Introduction to Grinding Machine
This series, our patent product, used in grinding the non-inflammable and non-explosive stuff with Moh's hardness below 9.3 and humidity less than 6%, such as barite, limestone, ceramics, slay, etc. Fineness of the final product can be adjusted between 80 and 425 meshes, the machine can produce coarse powders ranging from 30 to 80 meshes.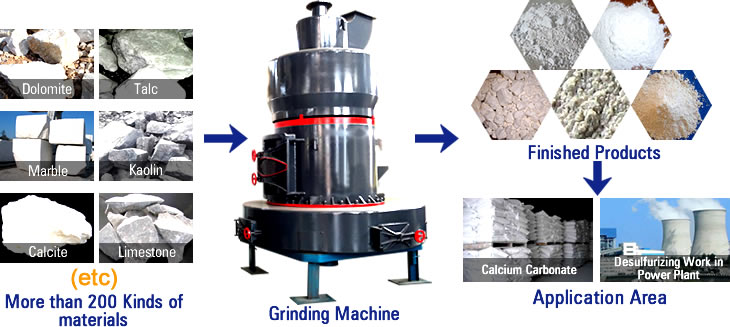 The Main Benefits and Advantages of Grinding Machine
1. Uniform fineness, high screen-pass rate.
The final powder fineness is even, with 99% pass rate, which can not be achieved by other grinding equipment.
2. Transmit smoothly, operate reliably.
The transmission device adopts sealed gear box and belt wheel design with smooth transmission and reliable operations.
3. Better wear-resistance.
Important parts are made of high quality steel, wearing parts are made of high performance wear-resistant materials, and the complete machine is of better wear-resistance.
Other Products You May Need