The Major Equipment of Dry Mortar Production Line:
The whole production line includes: sand dryer, sand vibrating screen, belt conveyor, raw material storage bin, measuring bucket, gravity-free dry mortar mixer, bucket elevator, finished product warehouse, automatic packaging unit, on-site material storage tank, etc.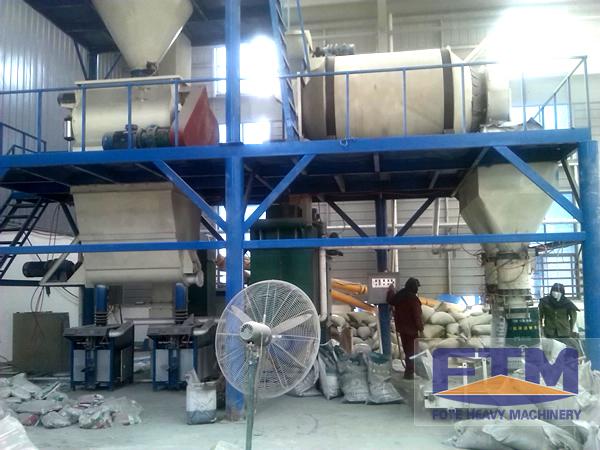 The Advantages and Working Process of Dry Mortar Production Line:
Bag packaging production is 15 t/h and bulk packaging production is 40 t/h. The specifications are customized according to clients' concrete needs. The whole process is controlled by computer featuring automatic measurement, automatic mixing, automatic bag packaging, and automatic bulk packaging. The unique process design and simple process flow are scientific, economic and environment friendly, which makes it first choice among customers.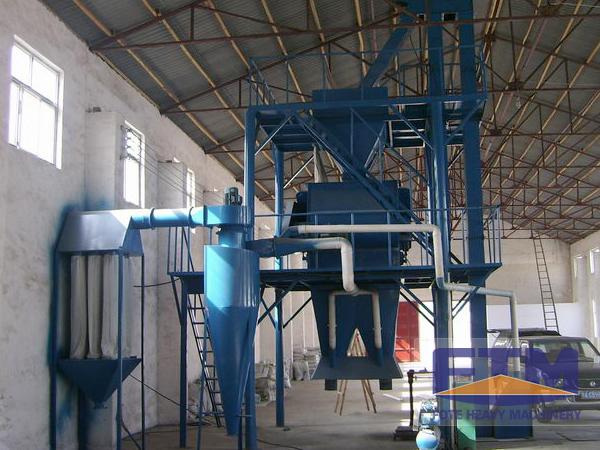 RELATED PRODUCTION