The Major Equipment of Dry Mortar Production Line:
The whole mortar production line includes: raw material storage bin, spiral conveyor, bucket elevator, PLC material dosing system, material mixing bin, high efficient gravity-free mixer, finished product warehouse, packaging system, dust collecting system, steel platform, central air compressor, gas phase equilibrium system, bulk packaging system, on site mixing system, electric hoist, and complete set of sand drying system. Clients can add or reduce machines basing on actual conditions.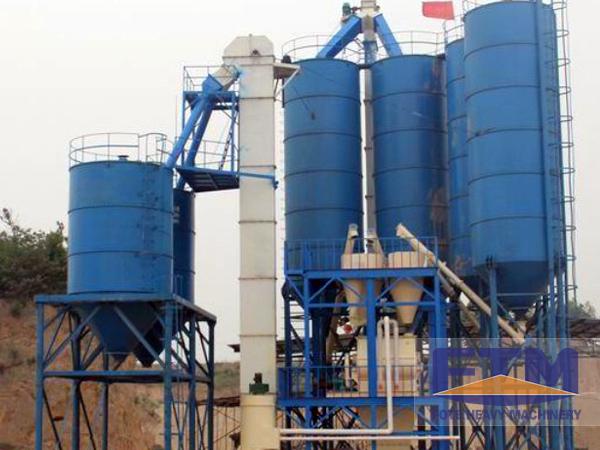 The Advantages and Benefits of Dry Mortar Production Line:
High mixing rate: Within 0.5-3 minutes, mortar can be evenly mixed with uniformity higher than 99.8%. The frequency conversion speed adjustment device lessens damage to thermal insulation mortar, which is especially useful for organic and inorganic light weight material.
High cost performance: The price edge is obvious. As for external wall thermal insulation mortar and decorative mortar, low investment and high economic return are without a doubt. What's more, equipment idleness and resource waste are avoided.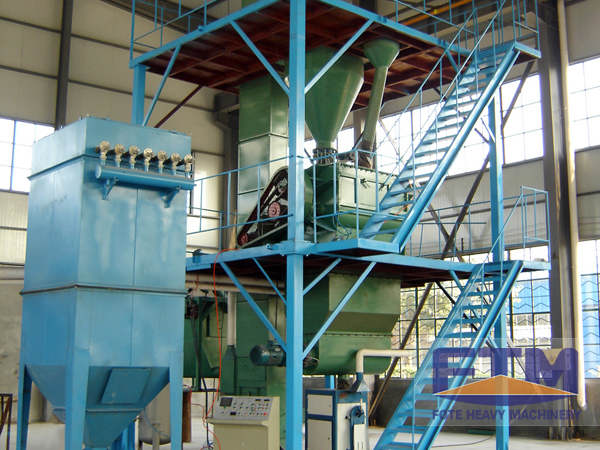 RELATED PRODUCTION