The Main Benefits and Advantages of Sand Prodution Line
1. Cubic shape of final product with excellent quality, the needle and slice shaped product is minimum, the high compression strength is suitable for high standard construction such as water conservancy, bridge, highway and high-rise buildings.
2. Unlike traditional sand making equipment only restrict in soft rock with compression strength less than 150mpa, this equipment is suitable for granite, basalt, bank gravel, bauxite, cement clinker, quartz, silicon carbide, ore sand and iron ore.
3. Our company's senior engineers an make the machine by customers' requirements and choose the equipment scientifically with out rework. The machines will not backward within there to five years.
4. The content of mud and powder can be controlled.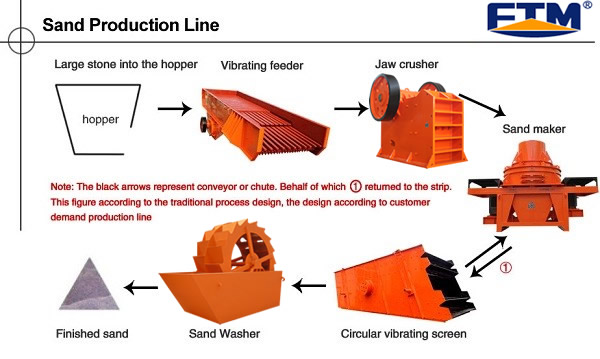 RELATED PRODUCTION