The Major Equipment of Aggregate Production Line:
This production line mainly consists of vibrating feeder, jaw crusher, impact crusher, vibrating screen, belt conveyor, electric control, etc. We design different production lines ranging 30 t/h to 600 t/h by combining different models of equipment.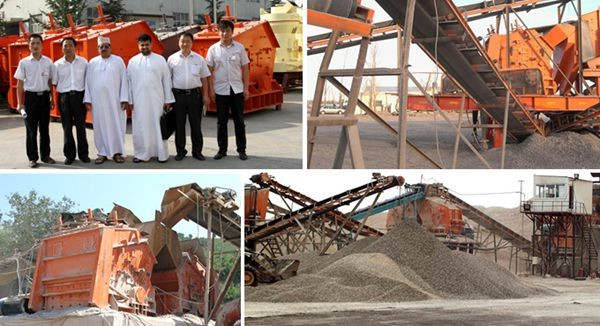 The Performance Characteristics of Aggregate Production Line:
1. Good shape of the final products.
2. Low investment cost and operation cost.
3. If this production line crush limestone, the impact plates can use one year totally.
4. The final products is very suit to application into high way construction.
The Advantages and Application of Aggregate Production Line:
This production line has the following features including high automatic level, large ratio of reduction, high productive efficiency, large output, cubic final products, low content of needle flake, no clinking, high compression strength, which can be widely used in high-grade highway, railway, water conservancy, concrete mixing plant etc industries.
RELATED PRODUCTION