The Production Introduction to Compound Crusher
This series combination crusher is one new product made by our company on the basis of relying on PEL vertical combination crusher while combining the home and abroad advanced technologies, whose performance characteristic has reached the leading level, so it can be used to crush all kinds of medium-hardness ores.
This machine can be widely used in mining, metallurgy, refractory, cement, coal, glass, chinaware, electric and so on, and the main features of it are including the bigger crushing ratio, higher output, higher efficiency, energy-saving, and the gap between the hammer head and impacting plate can be adjusted, and the wearing parts are taking the advanced materials so the lifespan of it can be prolonged at the same time.
Combination crusher is one of the most common crushers that being used in sand production line or stone production line, and the main function of it is to process the clinker, coal, ores whose compression strength cannot be over 140mpa while the humidity cannot be over 15%.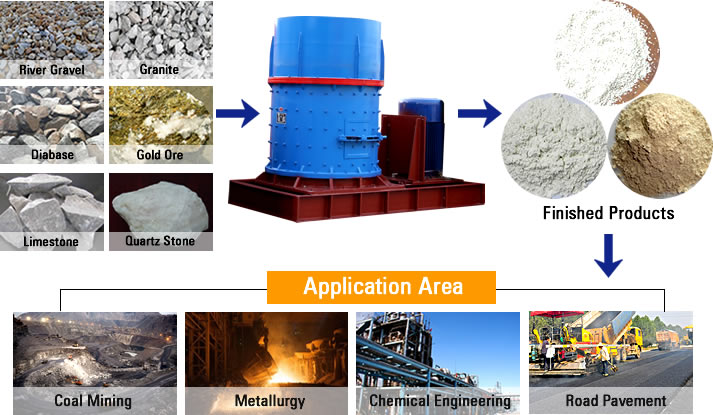 The Excellent Advantages of Compound Crusher
1. Simple and reasonable structure, lower operation cost and energy-saving.
2. The impact of water content of those materials cannot influence it so much, and the humidity can reach 8%.
3. Bigger crushing ratio
It owns the function of fineness crushing and coarse grinding, so it is suitable for crushing medium-hardness and tough-hardness materials.
4. Lower noise and less pollution
The working noise is less 75db, and the dust pollution is less while the finished products are cubic, and the density is tight and the iron pollution is smaller.
Other Products You May Need