The Product Introduction to Hammer Crusher
Hammer crusher also can be called hammer mill, which is widely being used in mining, cement, coal, metallurgy, building materials, road for the medium-hardness materials' crushing.
Hammer crusher is made up of box, rotor, hammer, counterattack liner, sieve plate. The gap between the bars can be adjusted while changing the discharging size of the finished products, which is beneficial to satisfy the customers' requirements.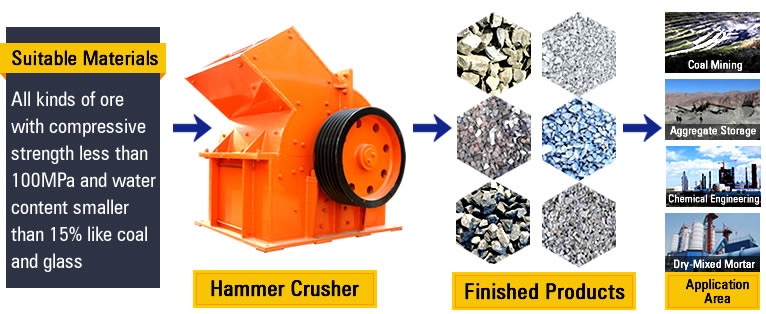 The Excellent Advantages of Hammer Crusher
1. Unique design and tight structure
The whole design is very good, and the structure is sealed, so it can solve the problems such as the dust pollution and ash leaking.
2. Adjustable granularity
The granularity can be adjusted according to the requirement of customers/
3. Wear-resistance
The hammer head is taking the new advanced craftsmanship, so the wearing parts are less while the maintenance is convenient.
Other Products You May Need