The Production Introduction to Impact Crusher
Impact crusher, can also be called impact breaker or impact crushing machine, which is mainly used for crushing of large, medium and small materials with side length less than 500mm and compression resistance no more than 350mpa. Stone impact crusher is an optimized crushing machine because it is adopting advanced techniques at home and abroad, and it is widely used in building material, hydroelectricity, artificial stone and sand, highway, etc.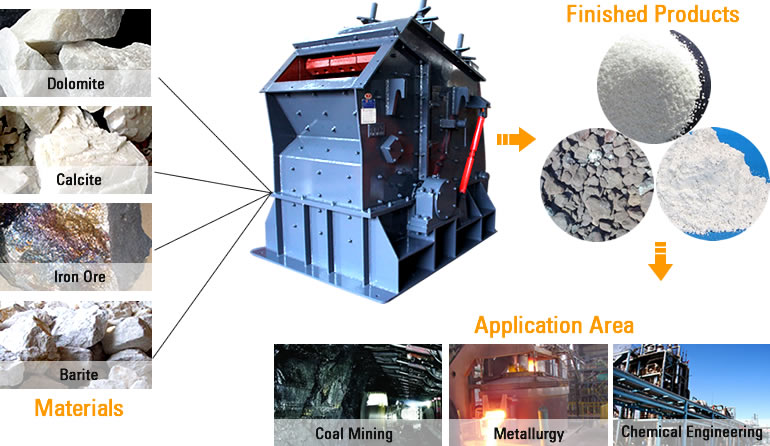 The Main Benefits and Advantages of Impact Crusher
This series of products can process the material with side length of 100 to 500mm. The compression strength can reach 350mpa. The advantages of the products are big reduction ratio and cubic shape of the crushed materials.
1. Big feeding inlet and high crushing chamber, which are applicable for large-lump hard materials with lower powder rate.
2. Compact structure, strong rigidity, and the rotor has a large moment of inertia.
3. The interval between impact plate and hammer can be easily adjusted, and it is easy to effectively control the discharging size and to ensure the good particle shape.
4. High chromium hammer, resistance to wear, large impact force.
Other Products You May Need