Hot Issues of Hammer Crusher
Application of PCZ Hammer Crusher
PCZ heavy hammer crusher is the upgraded product on the basis of pc hammer crusher. It can be used for primary secondary and fine crushing of the materials. With higher efficiency, it is usually used for medium and large production size.
| | |
| --- | --- |
| Stones | gravel, limestone, pebble, coal, river stone, etc |
| Ores | gold ore, iron ore, copper ore, etc |
Features of PCZ Hammer Crusher
With the unique structure, PCZ heavy hammer crusher can realize the required output size for one time, without crushing for another time.
Reliable performance, improving production efficiency and saving costs.
Final Output Size
About the final output size, the commonly seen output size types have 0-10mm, 10-20mm, 20-30mm, 30-40mm, etc. They can also be called 1/4"(6.35mm), 1/2"(12.7mm), 3/4"(19.05mm), G1(25mm), etc.
The final product with certain particle size can be used as aggregate in different industries, such as construction, building, road, railway, etc.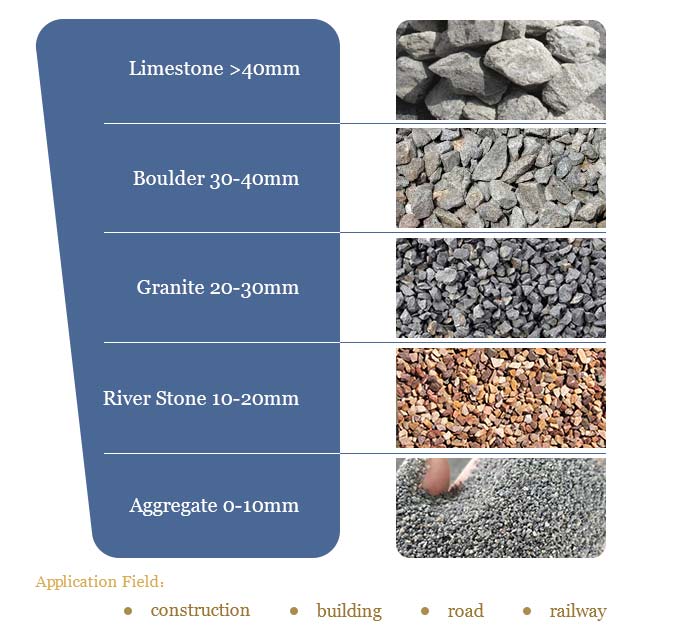 Technical Parameters