The Production Introduction to Toothed Crusher:
Toothed crusher can be widely used in coal, metallurgy, mining, the chemical, building materials for the crushing process, especially for those large-scale coal mining. This machine owns the following features such as small volume, bigger crushing ratio, lower noise, simple structure, convenient to maintenance, higher production ratio, and some data show that its production ratio can be twice times better than the 2PGC toothed crusher.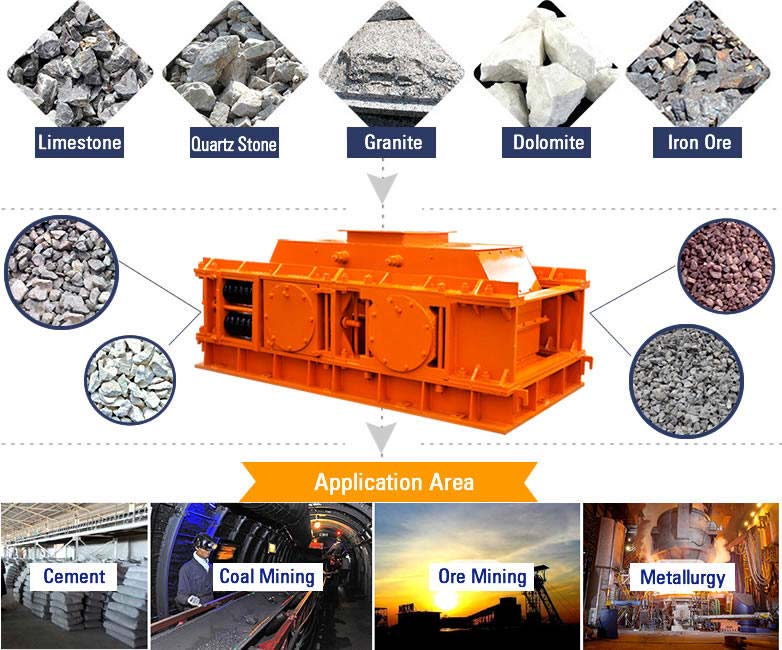 The Excellent Performance Characteristics of Toothed Crusher:
1. Bigger crushing ratio, energy-saving, environment protection
This machine is owning bigger crushing ratio by comparing with the other similar crushers, and it has no requirement for those materials while there is no blocking and sticking.
2. high-level automation
Hydraulic device is being configured in the machine, which can effectively protect the smooth operation while avoiding the iron and other foreign body influencing the working.
3. Long lifespan
Taking advantage of the hydraulic device, mechanical and electric to protect the motor can be helpful to protect the whole machine.
4. Wider application
This machine has become the first choice because of the higher efficiency, energy-saving and environment protection when the customers purchasing crushers.
Other Products You May Need