The Product Introduction to Roller Crusher
Roller crusher is one equipment that being used for the coarse and fine crushing process, and this machine is widely used in metallurgy, building materials, refractory and so on, and the advantages of this machine are including lower noise, less dust, reliable performance characteristics, convenient maintenance.
Notice: 2PG700×400 roller crusher can perform the best crushing efficiency in processing river pebbles.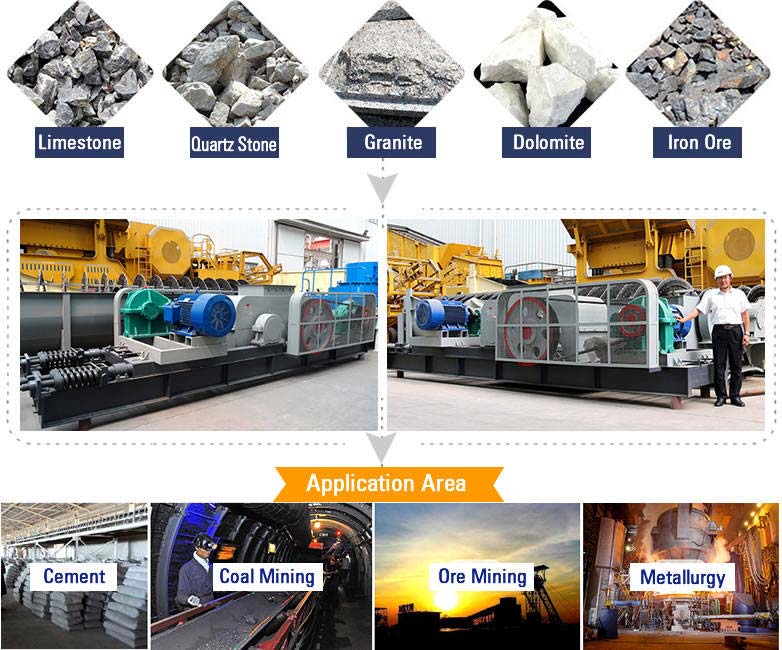 The Main Benefits and Advantages of Roller Crusher
Roller crusher is made up of fixed roll, movable roll, drive shaft, body, chassis, shell, long gear housing, and the main working features of this machine are including the follows.
1. Lower noise and reliable operation
Roller crusher owns the strong production strength, and the performance characteristics are stable and reliable while lowering the noise pollution, so it can make a difference to the environment protection.
2. Higher production efficiency, bigger processing capacity
The finished products are cubic shape, and the percentage of those needle-like finished products is lower while there is no internal cracking. The discharging granularity is fine, so it can improve the production quality and efficiency.
3. Long lifespan of those wearing parts, less consumption
The usage circle of the roller is long, and the wearing parts are taking the latest refractory, so it can crush the tough-hardness materials with lower consumption, which certainly can bring much more economic profit for our customers.
related production line