The Production Introduction to Sand Making Machine
Sand making machine, is owning the following advantages such as the international advanced level, new-generation, energy-saving and high efficient, and this machine is researched and developed by the senior engineers in our company and German experts together by absorbing the domestic and overseas advanced technology of the similar products, and possessing the features that other kinds of ore fine crushing equipment cannot substitute.
This kind of equipment is widely used in the crushing and shaping of metallic and non-metallic ores, building materials, artificial sand making as well as all kinds of metallurgical slags, and this machine is applicable to the brittle materials whose Mohs hardness is less than level 9, and this machine is not suitable for the viscous materials including too much soil.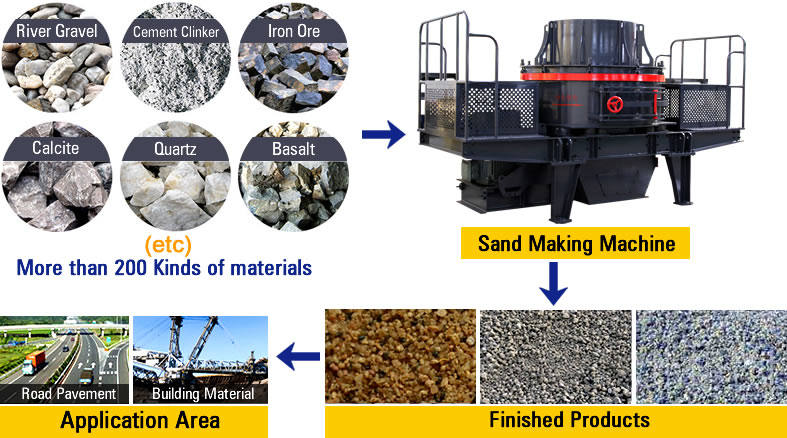 Some Excellent Features of Sand Making Machine
1. Lower requirements for maintenance and preservation, lowest cost for operation and abrasion.
2. The crushing technology of stone hitting stone reduces the requirements of spare parts to the lowest level.
3. Simple and quick installation.
4. The machine can produce high-grade cubic products.
5. The machine is lubricated by grease.
6. the machine can control the particle sizes of finished products.
Other Products You May Need