The Brief Introduction to Sand Washing Machine
Sand washing machine is one higher efficiency sand washing equipment by combing with the home and abroad advanced technology on the basis of our practical situation, and it has the features such as reasonable structure, higher cleaning ratio, bigger output and so on. The sand loss is less in the sand washing process because the transmission is separated from the water and sand, so the failure rate is less than the common sand washer that we used to.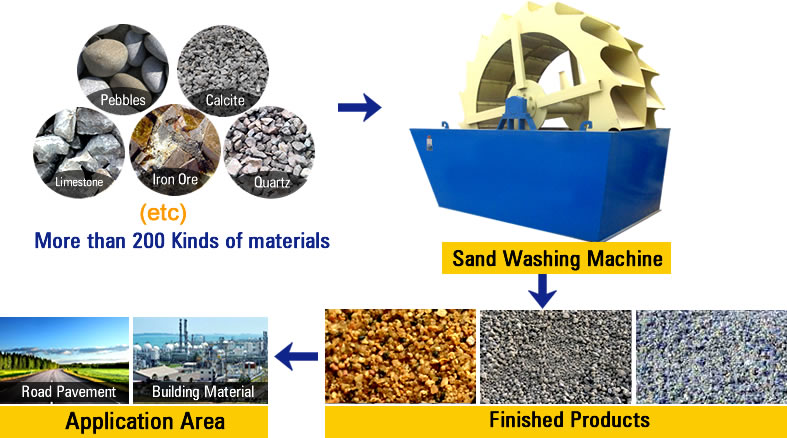 The output of Sand Washing Machine
Sand washing machine can be widely used in mining, building materials, the chemical, transportation, concrete mixing station for the materials washing. To improve the output of this machine must be the focus of customers, so our company improves the performance characteristics of it in order to make it realize the purpose of improving the output while improving the quality. To maintain the machine regularly can guarantee the stable operation of this machine.
Other Products You May Need