The Brief Introduction to Single-stage Crusher:
This single-stage crusher can crush the mined large-sized ores to the granularity of an average of 5mm for only one time, and it is the ideal product for replacing traditional two-stage and three-stage crushing method, thus simplifying the production process and saving infrastructure investment and production cost.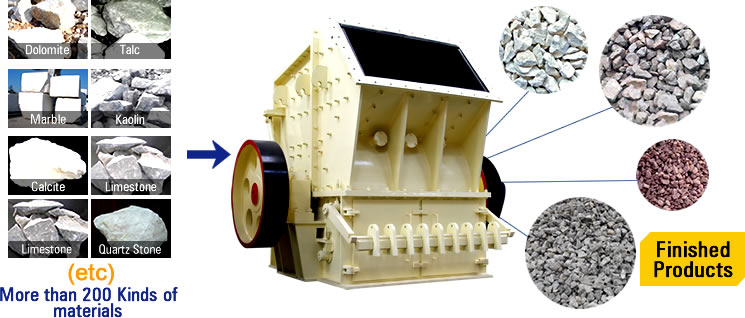 Why choose us?
1. Fine discharge particle, better finished product particle, less powder, cheaper price.
2. Can reach better efficiency by crushing hardness material, especially for pebble.
3. Long lifespan of wearing parts.
4. Small footprint, easy operation, durable working hours, reliable performance, simple maintenance, simple structure.
5. Big feeding particle size, fine discharge particle, cost-effective and simple craftsmanship.
Other Products You May Need