Two-stage crusher is suitable for:
Crushing cinder, calcite, limestone, brick and tile plants, shale, coal gangue, slag, construction waste, etc., which can solve the problems of making gangue and coal cinder as additive and fuel of brickyard, and this machine can be using gangue and shale to produce standard bricks and hollow bricks, and to crush those materials with high moisture.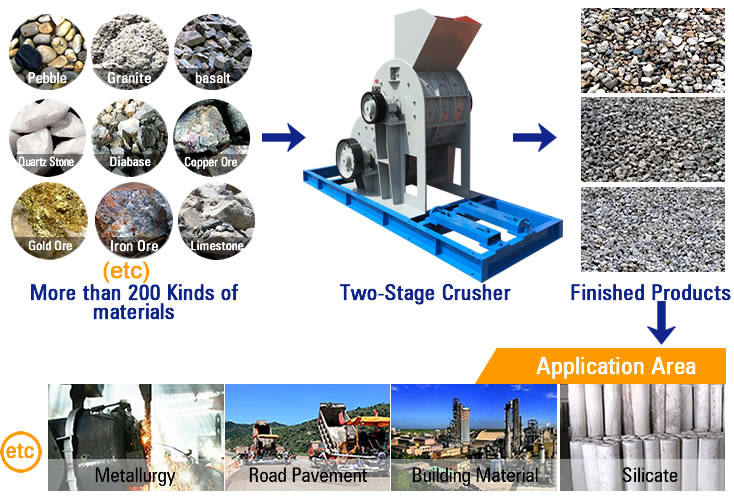 Advantages and Benefits of Two-stage Crusher:
1. Two-stage crusher has no screening device, which can crush all kinds of wet residue, even those materials just dragged from water can be broken at any time, with no bonding and clogging.
2. Two-stage crusher machine has unique shift transfer and gap adjustment technology, so the wearing hammer doesn't require to be repaired.
3. Two-stage crusher machine has uniform discharging particle size, high crushing ratio, high output, low energy consumption, and it can break more than 20 tons of materials per hour, with breaking cinder cost not exceeding 1.8 Yuan per ton.
Other Products You May Need