The Production Introduction to Vibrating Feeder
Vibrating feeder made by our company can be called the line vibrating feeder, and the advantages of this machine are smooth vibration, reliable operation and long service life. It can realize continuous and even materials feeding for crushers in sandstone production line, and make rough screening for materials. It can be Widely applied in combined operation of crushing and screening in the industries like metallurgy, mine, ore dressing, building materials, chemicals, etc.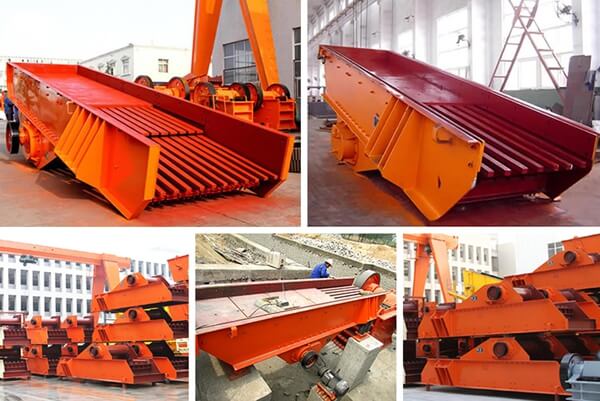 Main Features of Vibrating Feeder:
1. Simple structure, even feeding, good continuous performance and adjustable exciting force.
2. The feeding can be changed and controlled anytime, and the vibrating feeder is easy to operate.
3. The eccentric block of the vibrating feeder is taking the exciting source because it produces little noise while owning the features such as low power consumption, good adjustment and no material clashing phenomenon.
Other Products You May Need