The Product Introduction to Sand Mixer
Sand mixer is to make the components of the molding sand being uniformly mixed while making the blender effectively covering the sand. This machine also can make the materials mixed while crushing materials, so it is one ideal equipment for producing the brick, cement brick, refractory brick, crushing and mixing ash and so on.
The features of it are including: fast and uniform, no knot, no dead ends, low energy consumption and so on.
Sand mixer is made up of body, transmission, mixing structure.
1. The body is consisting of tray, sand door, sampling door, air switch and air switch valve.
2. The transmission is consisting of reducer, pump, column.
3. Mixing structure is being installed on the round shaft of the transmission.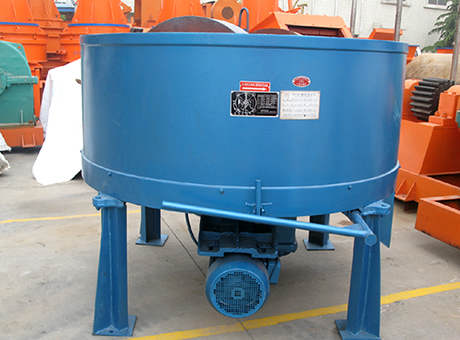 The Application and Function of Sand Mixer:
The transmission mechanism of sand mixing machine uses splash lubrication to ensure the reliability of lubrication, and the dish liner is made of wear-resisting cast iron being used to extend its service life. There are several types sand mixers for us to choose such as the manual, the pneumatic and the electric.
Other Products You May Need