The Application Field of Grinding Cylpebs:
Grinding cylpebs is widely used in cement industry, mining industry, chemical industry,light industry, ceramic coatings, thermal power and other industries of superfine processing.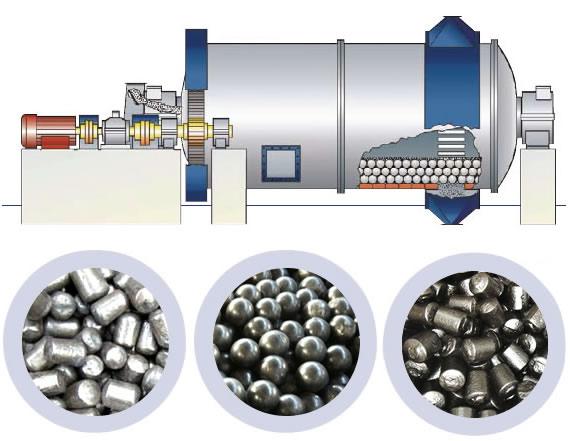 The Advantages and Benefits of Grinding Cylpebs:
1. Unbreakable
2. Even hardness
3. Grinding resistant
4. High impact value
The Performance Characteristics of Grinding Cylpebs:
1. Hardness difference from surface to center is less than HRC3.
2. Hardness: More than HRC60.
3. Surface of castings is free from burnt sand & smooth.
4. It is free from hard spot, visible injurious defects such as blow hole, porosity, shrinkage, cracks,
cold-shuts.