The Description and Application of Sand Washing Plant:
Sand washing plant is the washing equipment for the artificial sand and the natural sand, which can be widely used for the washing process in the gravel pits, mining, building materials, transportation, the chemical industry, water conservancy and the concrete mixing plant, and this machine can be divided into two types, which includes XS type and XL type. This type equipment can remove the impurities that covering the surface of sandstone while destroying the vapor layer that coating the sandstone, and this process can be easy to achieve the purpose of dehydration.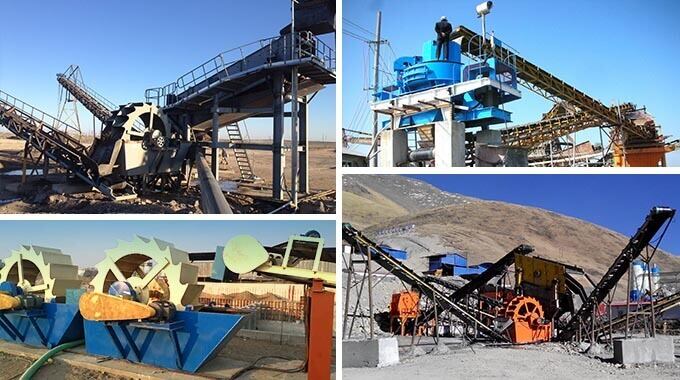 The Excellent Features of Sand Washing Plant:
1. Reasonable structure, easy maintenance, larger production capacity, lower power consumption, higher level washing level.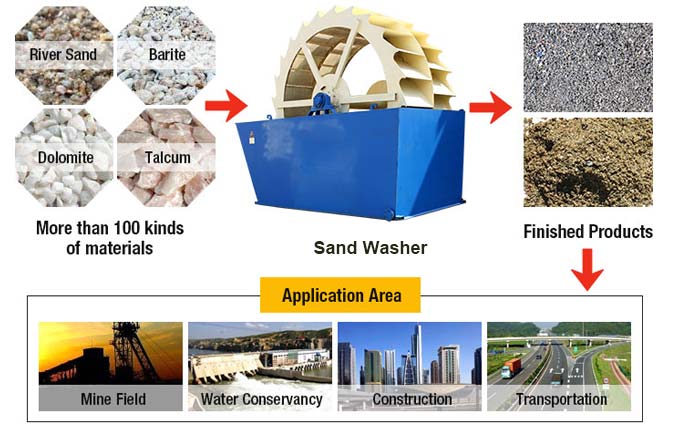 2. The advanced sealing structure, fully enclosed oil bath gear, adjustable overflow weir plate.
3. High efficiency, durable feature, cleaning, best dehydration result.
Technical data:
Specification
Processing Capacity(t/h)
Motor Power
(kw)
2208
15-40
8p 4kw
2611
20-65
8p 5.5kw
2914
50-100
8p 7.5kw
3020
120-200
8p 11kw