The Handling Materials of Wood Chipper Machine
This machine is mainly processing the following materials such as small cutting trees, timber harvesting, residues (include branches, twigs, paper plates, battens, log core, waste veneer, etc.), and it also can be used to cut the non-wood materials such as sugar cane, reed, bamboo and so on. The main advantages of our wood chipper machine is including advanced structure, high quality finished products, easy to operate and convenient maintenance.

The Wide Application of Wood Chipper Machine
Wood chipper machine is the major production equipment for the wood chips, which is widely being used in the fields such as particleboard industry, medium and high density fibreboard plant, stubble plants, biomass power plant, wood chips factory and other industries, and this machine is the first choice for those manufacturers in the preparation period.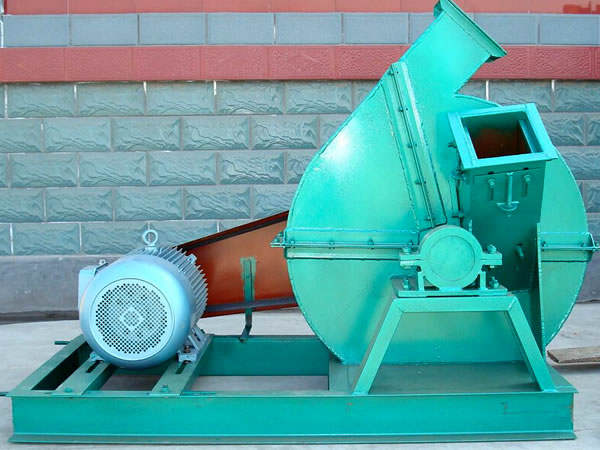 The Working Process of Wood Chipper Machine
Wood chipper machine adopts the integrated function of knife cutting and the high speed air shocking as the hitting grinding, and it also can do the screening process of those fine finished materials. The rotor owning the high speed will move along with the knife cutting in the process, and the materials will be ground in the hitting process, so it can finally promote the working efficiency of the raw materials.
Technical data:
| | | | |
| --- | --- | --- | --- |
| Model | Power(Kw) | Pellet Specification(mm) | Capacity(t/h) |
| FKL55 | 75 | φ4-φ12 | 0.8-1.5 |
| FKL56 | 90 | φ4-φ12 | 1.2-1.8 |
| FKL58 | 160 | φ4-φ12 | 1.8-2.1 |
| FKL68 | 160 | φ4-φ12 | 2-2.5 |
| FKL85 | 220 | φ4-φ12 | 2.5-3.5 |
| FKL88 | 315 | φ4-φ12 | 3.5-4.5 |
| FKL105 | 360-450 | φ4-φ30 | 5-8 |
| FKL125 | 550-660 | φ4-φ30 | 8-12 |