The Brief Description of Wood Pellet Mill
The motor of wood pellet mill is taking the high-precision gear driving, and the transmission parts are taking the high quality bearings from Switzerland and Japan to guarantee the efficiency of high efficiency, stability and lower noise. Ring die adopts the hooping type, and the feeding is using the speed adjusting type to ensure the uniform feeding frequency. The door cover with a strong feeder adopts the serpentine spring coupling with the international advanced technological level, which owns the following advantages such as the unique structure, compact, safe, lower noise, lower failure and so on.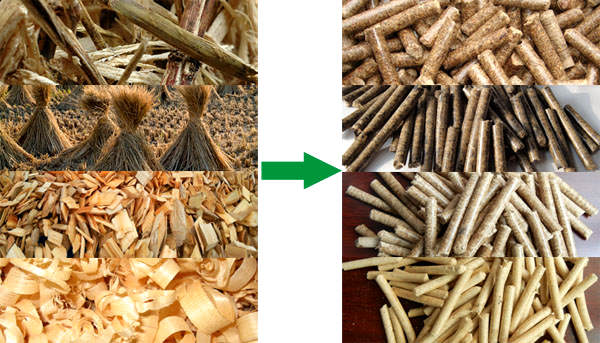 The Handling Materials of Wood Pellet Mill
Wood pellet mill, also known as sawdust pellet mill, sawdust pellet machine, wood powder pellet machine, and the process is taking the mechanical squeezing way to press those crushed trees, wood, bark, wood shavings, furniture scraps and other raw materials into a particle diameter of 8-12 mm, and those extruded particles can be used as fuel instead of the position of coal, and the emissions of sulfide and nitrogen oxide is lower in the burning process, so this machine is belonging to the environmental protecting products, and this the reason why our state strongly supports the development of it.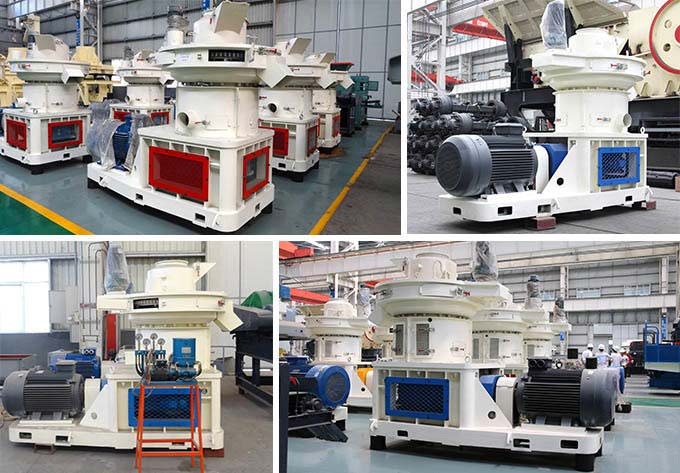 The Performance Characteristics of Wood Pellet Mill
1. Stable function, durable lifespan. Taking the CE certification alloys, two lubrication, shaft pressure rollers can ensure the stable performance and long lifespan.
2. Two different using function. The lifespan of those abrasives can reach 700-1300 hours.
3. High efficiency production, energy saving and environmental protection.
4. Vertical direction mold, vertical feeding method.
Technical data:
| | | | |
| --- | --- | --- | --- |
| Model | Power(Kw) | Pellet Specification(mm) | Capacity(t/h) |
| FKL55 | 75 | φ4-φ12 | 0.8-1.5 |
| FKL56 | 90 | φ4-φ12 | 1.2-1.8 |
| FKL58 | 160 | φ4-φ12 | 1.8-2.1 |
| FKL68 | 160 | φ4-φ12 | 2-2.5 |
| FKL85 | 220 | φ4-φ12 | 2.5-3.5 |
| FKL88 | 315 | φ4-φ12 | 3.5-4.5 |
| FKL105 | 360-450 | φ4-φ30 | 5-8 |
| FKL125 | 550-660 | φ4-φ30 | 8-12 |
RELATED PRODUCTS